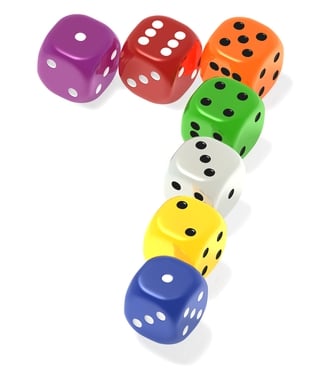 All the riches in the world. The wisdom of the sages. The power of a god. Unbridled happiness. Your ideal job. Your dream house and car. Your one true love. Peace of mind. Most people probably have a list of the things they truly wish for, something that they think will make their lives a little bit better, if not perfect. To fulfill this wish list, the honest ones will work hard, make the necessary sacrifices, sharpen their skills, go out more, improve certain personality traits, beg, borrow, and employ other honorable strategies. And, just for added measure, some people will probably consult a numerologist to further push their luck. Numbers, and the energies they bring, can create a huge impact on life's direction. A little guidance from numerology may help you find out more about yourself, which can lead you to wiser and more insightful decisions in your quest for success.
A consultation with a numerologist will reveal your personal numbers, a very unique and specific set of figures that can be your foundation for good fortune and fulfillment. The formula for interpreting how numbers influence your life usually includes your birth date and the numeric value of the letters of your full name. This computation will reveal significant knowledge about your destiny and your personality.
With a numerology reading, you can find out about the true purpose of your existence — as determined by your Life Path number; the challenges you'll encounter in pursuit of that focus — as decoded from your Expression number; and your deepest desires — as revealed by your Soul Urge number. These numbers, along with other variables, can produce a blueprint that you can consult for important life-defining matters.
The affairs of the heart, for instance, is one area where numerology is most in-demand. After all, love and relationships can be highly unpredictable arenas, and so people are looking for ways to make things more understandable (if not under control). With the help of numerology, you can determine which dates, in reference with your personal number, will present higher energy levels of romance and charisma. Scheduling a first date or a wedding proposal according to these numbers just might give you that smile, that kiss, or that "yes" that you're hopeful for.
The power of lucky numbers has also been known to help people establish successful businesses, sell their property for a good price, or even win the lottery. A slight change in your name, for instance, upon the recommendation of the numerologist, can bring change to your life tremendously. Needless to say, other equally important factors also contribute to life's greatest successes: diligence, charity, service, and sincere efforts are good deeds that can summon much-needed blessings to be showered upon you.