I am sure I am not alone and that you have found yourself at the end of your tether at certain times in your life.
I remember a time when my autistic son was yet again looking for work. He had achieved so much in his life and come so far but the dreaded interview process was something that he had to perfect.  Nerves would overcome him and searching for the words to say in an interview whilst under pressure was just one big hurdle that held him back.
I remember vividly this day when he rang me.  He was so sad, after yet another disappointing job interview.  I felt the overwhelming sensation of the 'helpless mother' yet again.  This ongoing saga just didn't seem to have an end and I really didn't know what to do to help him.  The only thing I could get from the Angels was "go for a walk". So, I followed the guidance.
I walked for a long time listening to my music. One lap of the block and there was a slight shift in my emotions so I thought one more block and then I would feel better.  As I set off around the block yet again, I asked the Angels for a sign.
"Please Angels give me a sign that things will sort out somehow, this has been a 6-year saga!"
I continued along listening to my music and then all of a sudden on the same footpath that I had walked only 15 minutes before, there before me, lay this amazing Angel Sign!
Pin
Oh Wow! I thought as I bent down and picked up my special Angel Signs: a tiny white and orange feather sitting preciously at the end of the divided wooden twig.  I carried it home and the little feather didn't budge the whole way. On arriving home, I placed it onto my Angel Altar and later that night I meditated on the meaning of this awesomeness sign.  (This twig and feather are still on my Angel Altar today)
The Angels said "Your son is at the crossroads. Only a short time to go and he will have two roads which he can take.  The second road will have an extra special blessing: an open door which will again see him again faced with two options to go forward. He may choose to take on two different work options at the same time: both will bring him great satisfaction and rewards. The orange & white feather symbolizes the settling of an emotional time and happiness after a long struggle.  Whichever road he chooses he is guided and protected."
One week later again another phone call.  Yet another disappointment, so this time off in the car I go, down to the city to be with him and calm him down.  I spent the week with him, and it was lovely. He did several pieces of work for my business which he did such an amazing job with and this brought him great satisfaction and a couple of dollars in his wallet too, that made him happy.
One day whilst I was visiting, I received the same intuitive download from the Angels "go for a walk!". So off I went again down to some shops quite a distance away, and back again.  Just before I arrived back to his unit, I suddenly noticed a stick again facing forwards and with two branches, I stopped and took a photo!
Another short distance up you guessed it another stick this time with three branches all facing forwards. Again, I stopped and took another photo.  Then I walked into his apartment block and guess what? The third twig with three branches but this time they were all covered in green leaves!  Yes, and not a tree anywhere!
I had received a trail of twigs only a week on from the first Angel feather twig sign.
I know in my heart that things are going to turn for him and the Angels are trying to show me that there are new paths and options coming his way soon which will bring new growth and happiness at the end of a long road.  I am so grateful and thankful to the universe for showing me this in real-time and in a very interesting series of Angel Signs that I had personally never received before.
Thank you for reading my blog here on numerologist.com
Please feel free to leave me a message or comment below and please share the blog with your family and friends.
Angel Blessings Michelle Newten, The Aussie Angel Lady
May all your signs be Angel signs.
Ladies I personally invite you to join my closed facebook group: Manifesting Prosperity and Abundance for Spiritual Women HERE: https://www.facebook.com/groups/ManifestingProsperity/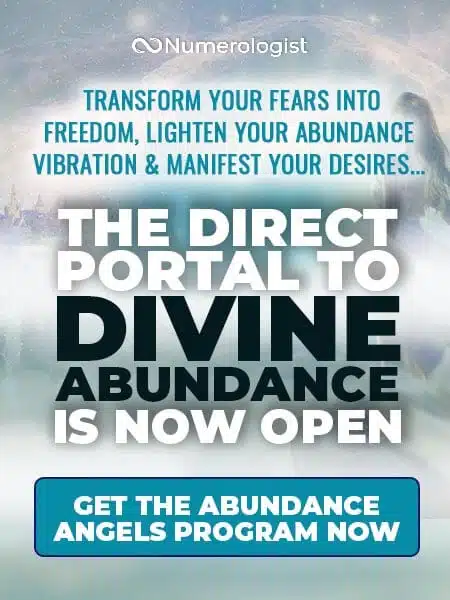 Pin