Do you know your Tarot Birth Card?
Numerology and Tarot are age-old friends, they intimately connected, and when used together, can be powerfully revealing!
Every single card in a Tarot deck is associated with a particular number. From the Empress to the Moon to the World Card, they all have a numerological equivalent. Most of the time, especially in the major arcana, these numbers are actually written on the cards themselves.
If you're already familiar with Numerology, you probably understand a little about the power, meaning and symbolism contained in the numbers 1 – 9. Guess what…These same meanings hold true for the cards in a Tarot deck too! So if you already know your Life Path Number (and have a Tarot deck on hand) it's very easy to work out which Tarot card is most closely aligned with your personal numerology…
But to find out more about how to discover YOUR Tarot Birth Card, simply follow this link…
This Post is all About the Life Path 3 and it's corresponding Tarot Card: The Empress
If you want to read about the other Life Path Numbers and Tarot Birth Cards, click on one of the links below:
Life Path 2 – The High Priestess
Life Path 3 – The Empress… Keep on reading!
Life Path 8 – Strength (or in some decks, this is Justice)
Again, if you're not sure what your tarot birth card is, read this first!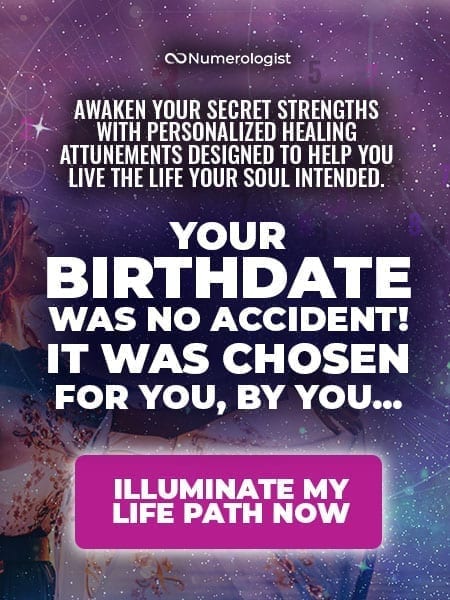 PinPin

---
Life Path 3: Tarot Birth Card –  The Empress
"Stop and smell the roses"
PinThe Empress knows how to enjoy herself. Sensual and earthy, her realm is of sensory and ecstatic pleasures – food and drink, touch, smell, taste, beauty and sex. She's associated with Venus – the goddess of love, beauty and art – and is a powerful, passionate lover.
This is a person who knows how to look after herself. She might party all night, but she'll make sure she gets a lie in the next day. And she doesn't hesitate to treat herself when she needs it. Luxury is her birthright. But she knows how to look after others too – guests in her home are always warm and well-fed and she takes good care of her friends and family.
The Empress sits in the midst of a lush and fertile landscape with many trees, a river and a field of corn beneath her feet. This symbolizes her a strong connection with nature, fertility and the abundance of the world around her.
She is grounded in her physicality, at any time, she stops to smell the roses and take in the beauty of the natural world. She loves to be outdoors, in nature, wandering the hills or the woods. The Empress is the sort that would impress you with her knowledge of every plant name – then you'd turn around to see her climbing a tree or paddling in the river. And then she'd take you to get warm in a nearby pub.
Key Strengths of the Empress Tarot Birth Card:
⇢ Loving and nurturing, your generous nature is well-loved.
⇢ You probably have lots of friends!
⇢ You're great with your hands – crafting, building, cooking, DIY, gardening…
⇢ You notice the smaller things in life and find pleasure in these details.
⇢ You know what you want, and how to ask for it – or create it for yourself.
⇢ You make a fun, flamboyant lover.
Key Challenges of the Empress Tarot Birth Card:
These are similar to the traits which are emphasised in a Tarot reading when the Empress Card shows up reversed.
⇢ Whilst you're too resourceful and self-reliant to be a spoiled brat, there's a tendency to act like a child when things don't go your way.
⇢ Be careful not to become too materialistic.
⇢ You dislike going out of your comfort zone.
⇢ As a lover, you can be kinda possessive…
⇢ …yet on the other hand you can't always save your love for just one person.
Empress Tarot Birth Card Love & Compatibility:
⇢ You'd work well with a caring Lover (Life Path 6) – both of you indulging the other and getting all smoochy and romantic.
⇢ You'd have fun riding with a dynamic Chariot (Life Path 7) …though you might find their pace of life a little too fast for you.
⇢ With a Magician (Life Path 1), you could really make some sparks fly – you'd be a sexy pair whether it was a fling or something longer term.
⇢ With an Emperor (Life Path 4), you'd be extra grounded – here's someone to build a traditional home and family with if that's your bag.
Empress Tarot Birth Card Career, Work & Lifestyle Ideas:
⇢ You'd be at home on a farm or in a fabulous garden, anywhere where you can use your green fingers to produce food and flowers. If you can't get a farm, get a garden, or a window-box! Or get out there and become a tree surgeon or a park ranger or a mountaineer.
⇢ You work well in a team, as long as you get plenty of attention – volunteering with local groups would float your boat, or working in a charity that cares for people.
⇢ You'd be great running your own hotel (or campsite or bar). You've got a knack for hospitality and a way to create a beautiful atmosphere. You'd also suit something frivolous like being a party planner…though you'd need a brilliant assistant to keep you organized!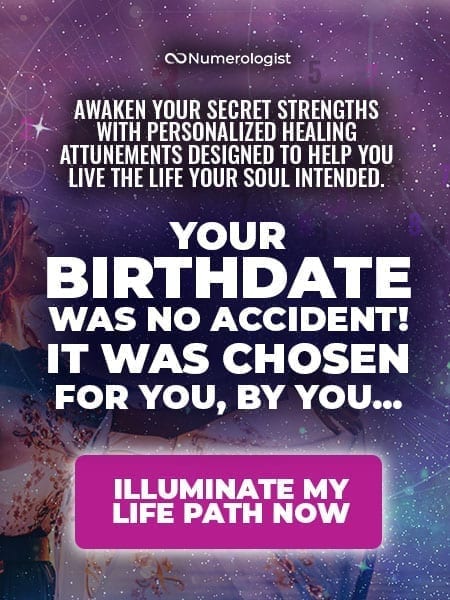 PinPin

---
Obviously, you can't gain a true and complete picture of somebody through their Tarot Birth Card!
You are not simply your birth card, your Life Path Number, or anything else you can figure out by adding up the numbers in your life, you are a complex and beautiful creature formed from a myriad of different influences. These are archetypes or universal energy types which move through people in different ways.
But sometimes it can be incredibly powerful to have symbols, numbers, words, cards – anything at all – to hold onto, to help make sense of what we are doing and why!
Have you learnt something about yourself today? Drop us a comment below and share your insights, we'd love to connect!
---
Image source: The Rider-Waite Tarot Deck