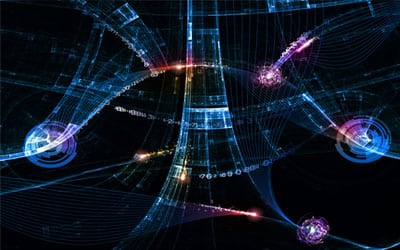 Ever wonder why the same numbers keep appearing in your life and why men and women you meet, born a certain time of the year, are drawn to you? Well, there may be obvious factors (say, your propensity towards particular activities) but to further explore the number patterns that come into play, you should definitely know more about the ancient science of numerology. Learn how numerology works for you in your daily life practices as well as digging deep into who you are.
What is numerology first of all? Is it a subject that you can learn once you apply at Hogwarts? The principle behind the Kiefer Sutherland hit television series, "Touch"? Complex algebra, perhaps? Actually, numerology is basically the study of the significant numbers in a person's life calculated in a way that determines his or her character, desires, natural inclinations and the energy he or she attracts.
So what are these numbers and how do they work anyway? The significant numbers typically come from a person's birthday and his or her given name which affect his or her experiences and opportunities in life. According to the description provided by our Numerology experts, "Each letter of your name has a numeric value. The most influential number values emanate from your date of birth, which determines your life path. Each number represented by the letters of your names interplay with and influences the number vibration of your date of birth or Life Path number. All the number energies of your chart interact with each other and their value makes an impact on your life experience. These influencing energies directly affect your emotional intensities, ambitions, and abilities."
In Asian countries, a lot of parents actually pay good money to consult numerologists as an effort to ensure a bright future for their children. Even famous celebrities bank on the concept of this ancient numbers science; they change their names to create the opportunities that will strongly impact the path of their careers such as the actor, Won Bin whose birth name is Kim Do-jin. Numerologists claim that paired with the other significant numbers in his life, his birth name pretty much just ensured a break into a successful arena. It did not, however, possess a sustaining power so his name was changed to Won Bin, the numerical value of which interacted better with the other number patterns in his life.
Our experts further elaborate, "People would want to get a reading done on their birth name to obtain the most accurate reading. With that said, the longer you have a new name, the longer you carry its vibration, so doing a reading on a married name or newly given or newly determined name can also hold value. It also depends on how someone feels towards a name. For example, if a lady prefers her married name and resonates much more with the feeling, vibration and frequency that it gives, then this could hold stronger than her maiden name."
So if you are in that phase of your life where you would benefit greatly from understanding the situational patterns that you keep on experiencing, numerology will be a big help to you. You won't even need to pay for your first try as we give a free numerology reading! You have nothing to lose so give it a go. Gain a better perspective of who you are and perhaps, get some advice on how numerology works in your life and make your numbers work to your great advantage.