This pivotal Libra Full Moon is the first that we've faced since the entire world changed.
Many people across the globe were already in, or facing lockdown as the Aries New Moon rose in the sky back at the end of March 2020. And now, two weeks on, this fiery cycle comes to its climax in level-headed Libra.
Level heads are what we need right now. As astrologers' predictions about the crumbling paradigm seem to be materializing before our very eyes, this Full Moon brings huge meaning and significance. Huge, because this is no ordinary Full Moon – we are facing a Supermoon! And She is the biggest, closest Supermoon of the entire year.
So listen up star seeker. This is no time to dwell in negativity. This Moon's collective horoscope means real work is about to begin.
THE FULL Supermoon WILL RISE AT 18º OF LIBRA, ON April 7 OR April 8  AT THESE TIMES ACROSS THE GLOBE:
On April 7:
19:34 Los Angeles
22:34 in New York
On April 8:
03:34 in London (UTC)
04: 34 in Paris / Johannesburg
05: 34 in Moscow
08: 34 in Delhi
10: 34 in Hong Kong
11: 34 in Tokyo
12: 34 in Sydney
14: 34 in Auckland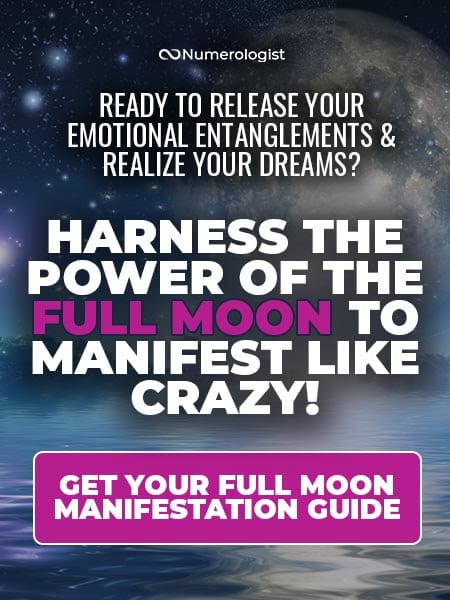 PinPinPin
LIBRA: THE Zodiac's GREAT LEVELER

Libra. The sign opposite that fiery child of the Zodiac, Aries, where the Sun now sails. They couldn't be more different, yet both ends of the same spectrum of humanity. Whilst Aries is pioneering, emboldened and prefers to fly solo,  Libran energy is all about partnership.
Balance.
Equality
Fairness.
Libra puts the self on hold, in favor of what the other needs. Meaning that the Moon here in Libra is just overflowing with gentle generosity.
This astrology is so, incredibly perfect as a mirror for the world right now: "as above, so below, as within, so without". We're all being called by our leaders and governments, our care systems and friends, to put our ego urges on hold for a while, and act for each other.
This Full Moon doesn't just make this clear. It makes the message unavoidable.
Supermoons usually come in clusters, and we've experienced one this year already. Yet this lunation is the biggest, the strongest, and the fiercest. Occurring on the point of perigee, La Luna exactly opposes the Sun at the closest point on her orbit to Earth.
She can't get any closer.
The Moon's focus – all the light She can muster at this high point on her orbit – is shining directly onto our partnerships, relationships, and sense of togetherness. Even without a Supermoon, exactly on perigee to lead the way, I'd guess that for most of us on the planet, this is where our focus is right now.
Even in "isolation", we're more of a collective than we've ever been.
Ruled by Venus, the planet of love, this Moon is urging us to keep love in the equation. At the core of it all. In amongst the fear, the anxiety, and the too-close-for-company self-isolation with family we maaaay not be used to spending SO much time with, love needs to overtake fear. There isn't another way out of this.
Yet a huge part of the medicine this Supermoon carries, in true Venus fashion, is self-love. It's true that the capacity we have to truly love others is only as wide as the capacity to love ourselves. Yet this is an ideal time for shadow to bloom (yes, I know we've passed the Equinox here in the Northern hemisphere, but something about this year isn't about to let us off the hook).
The Moon in Libra encourages us to deeply come into a relationship with ourselves. The Full Moon in Libra brings this to an emotional level. So meeting our feelings, and accepting what they have to tell us about ourselves, is paramount. Full Moons are apexes in the cycle. Supermoons are supercharged. Meaning that the emotions that have been stirred up over the weeks leading to this Full Moon may well reach their climax. And that climax will likely high.
Remember you are the one in control here. As much as this time feels disempowering, how you approach the cards you have been dealt, is in your power.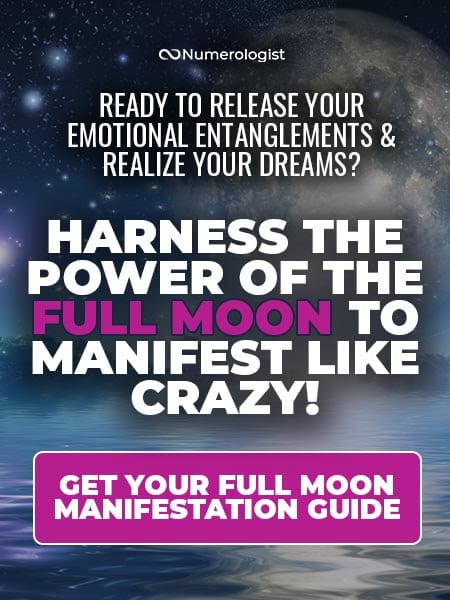 PinPinPin
Libra Full Supermoon 2020 Forecast
There is SO much astrological action to consider at this time! Considering Libra holds such a welcome and gentle energy, the collective horoscope is full to the brim. And there's a lot currently playing out here on earth, that was set into motion much earlier in the year. It's a beautiful illustration of cosmic time.
Ripple Effects of January 12th's Saturn Pluto Conjunction…
Back as the new year turned, there was a planetary aspect that had astrologers running in circles. Can you remember the Saturn Pluto conjunction on January 12th? READ THIS is you need a refresh.
Despite the first cases of Covid 19 thought to have occurred late in 2019, it wasn't until midway through January that the Chinese authorities first made a public announcement. Just around the time that those two big players of the cosmic cauldron made their meeting.
This was not the first time this astrology occurred, spinning the Earth out of all recognition. Their orbits meet roughly every 33 years, and whether conjunct or opposing, we feel it long-term.
In July 1914, Saturn and Pluto were conjunct in the sky, at 0º of Cancer. The first world war was declared, and the lives of everyone on the planet changed.
Eighteen and a half years ago these same two planets were having a face-off. On September 11th, 2001 Saturn at 13º of Gemini, opposed Pluto at 13º of Sagittarius and we all know how that went down, and how our lives have all changed unrecognizably since.
Just a tertiary look at world history shows us that this astrology isn't going to let anything return to the way it was before. When Saturn and Pluto collide, whole paradigms change. For good.
Air Energy Rises… BUT SO much Restriction! (Saturn enters Aquarius)
Speaking of Saturn, the planet of structure and limitation, the ringmaster entered Aquarius on March 22nd. After almost a year and a half of this heavy planetary player moving through his home sign of Capricorn, the weight has lifted.
Aquarian energy is all about the collective.
It rules progressive thought, and encourages individuals to work in service for the greater good. Aquarius is also an air sign, and let's not forget that corona is an airborne virus. It's putting more emphasis on boundaries and limitations many of us have ever known.
Focus on Long-term Freedom (Mars Squares Uranus)
Mars joins the party at 5º of Aquarius, a move that could make this astrology feel too much of a squeeze. As the ruler of Aries (where this lunar cycle began, and the Sun still sails) Mars here in the sign of the water bearer could ignite you in all the wrong ways. BUT it could just as easily feel altruistic, generous, and full humanitarian impulse. Squaring Uranus at 5º of Taurus, that slow and anything-but-steady transit, we're all being encouraged to quash our fight for freedom urges, and instead focus on the long game.
Think Rising Thoughts…
Libra, too, is an air sign.
Lacking the watery emotion of Cancer, Scorpio and Pisces, these signs of the air call on us to let our thoughts rise, and surpass the shackles of the closed doors we're hiding behind. Inquisitiveness, innovation, creativity, beauty, and originality are all contained in the ether of this Supermoon. Be brave enough to think freely. To rise up.
Realize that Transformation is Inevitable (Pluto Conjunct Jupiter)
Even closer to the Supermoon 's peak, on April 4, Pluto makes his conjunction with Jupiter, at 24º of Capricorn. Yes, we are positively steeping in Pluto's transformational power right now. Combining with Jupiter, the giant planet who amplifies all, he becomes stronger still.
So often aligned with luck, prosperity, all the good things, Jupiter, the giant planet of our solar system also rules over law and order. So the under the watchful gaze of both of these two planets, that the rapid rewriting of laws, policy, rules, and regulations are occurring.
Do not forget that as the rule-makers draw their lines anew, YOU also get to change your game plan. Pluto, the planet of transformation is working through you too.
What will you choose to do differently? (Not "when this is all over"… but NOW?)
What realizations are you coming to, about what needs to change for you?
Full Moons hold a magnetic potency that is ripe with magic. Supermoons can offer rapid change, metamorphosis before your very eyes. This is the perfect time to hold a clear intent.
These planets – Jupiter and Pluto – are loosely T-squaring the Sun and Moon. It's the echo of a connection that urges us into a new way of being. Squares create feelings of tension – the feeling that something has to give, and there must be a winner along with a loser.
With the Libra supermoon's spotlight on YOU. You are the winner here. You get to decide the outcome.
Moon Mantra
Mantras are a powerful way to center and align with the energy of YOUR choosing! With so much of life currently feeling like it's out of our control, try repeating this mantra twice a day:
"I approach everything in my life as if I have chosen it. It is in my power to create the life I want to. I am breathing a new life into being in every moment".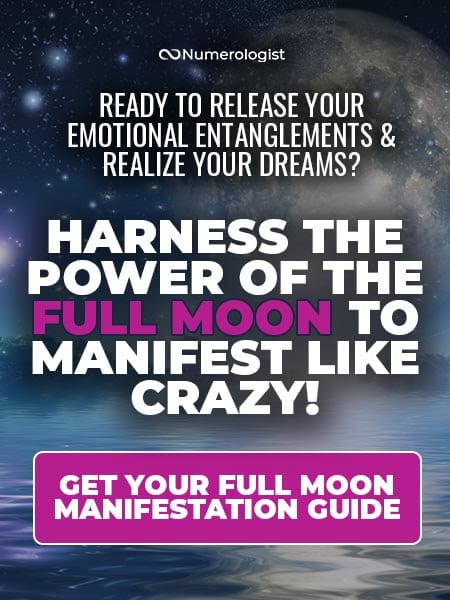 PinPinPin
5 Ways to Harness the Libra Supermoon's Power (whilst you're in self-isolation!)
1. Breathe
As an air sign, Libra rules the breath. The tide of your own breath is a grounding tool that can calm your nervous system, invigorate, enliven, and heal. See your breath as your first way into a relationship with yourself.
2. Care for your Body. Deeply
In this time of stillness, do not neglect your physical self-care. If you're able to exercise outside, soak up the fresh air and sunshine (or rain… if that's what the earth offers you!) Indoors, create a routine for yourself (a great personal use of Saturnian energy!) for flexibility, cardio and muscle building.
Love your body at this time. Another way into a beautiful relationship with yourself.
CHECK OUT THIS POST: 5 Divine Reasons You Need To Practice Self-Care
3. Release
Full Moons always bring the opportunity to release. As the Moon enters the waning half of her lunar cycle over the next fortnight, she'll take with her whatever you choose to give her. With such strong Pluto energy rising right now, transformation isn't just possible. It's inevitable.
Allow this transformation to occur with grace – release any resistance that rises within you. Not just resistance to the big things, but to the small things too, the daily things that ruffle your feathers. Finding ease in the minutia will help you to flow into bigger changes too.
4. Seek balance
Libra is the great equalizer of the Zodiac. This sign seeks balance above all else, yet balance isn't something that's static. You don't achieve balance and then forget about it forever after. Balance is a constantly shifting state. It's an ongoing compromise, re-setting boundaries, and listening out for what needs to be different.
So in seeking balance, you're seeking adjustment, growth, and a deeper interconnection than before.
5. Hold a Gratitude Ritual
Gratitude holds a vibration very, very close to love. So with the Moon in love-fueled Libra, your gratitude will swell as she does. And, remember Jupiter T squaring the Sun and Moon? At this angle, the largest planet in the solar system will expand whatever you put your attention. So fill yourself up with positivity.
Manifest more joy by being joy.
RELATED POST: If You Do At Least 8/10 Of These Things, You'll Receive 100% More Magic During The Full Moon!
We got this, friends. So many Supermoon blessings to you.
Now it's your turn to share with us! What are you ready to let go of this Full Moon? Let us know in the comments below…
---
Want to know how to manifest like crazy with the Libra Supermoon?