This week, Mars follows hot on the heels of Saturn into revolutionary Aquarius – and then forms a tense conjunction with Saturn. This is push-pull, stalemate type energy which can easily provoke frustration and temper. Fortunately, Venus moves into communicative Gemini this week too, helping to lighten the atmosphere. Venus expresses herself very vivaciously in this sign and this transit brings us a sociable, flirtatious and communicative vibe. Talking becomes increasingly important while Venus transits Gemini – both in our personal lives and in the wider world. There is a tendency now however to over-analyze emotions and to try to solve problems using logic alone, but it's important not to allow the head to rule the heart too much at this time.
Want to watch this week's AstroBites video? Check it out on IGTV now or Facebook now!
ARIES
Tempers are likely to fray in your social life. Other people just don't seem to keep their promises or live up to their commitments, and that infuriates you. However, your best bet is to simply walk away. Don't provoke further conflict.
—————————————————————————————-
TAURUS
You have a decision to make in your career and you could be forgiven for thinking that there are no good options. That's not true, but it is true that both options may feel scary. Listen to your heart and do what you are called to do.
—————————————————————————————-
GEMINI
Restless and itchy feet reveal frustration over being stuck in a rut. Try to ring the changes in your daily routine. There's always something you can change, and that little something could make all the difference.
—————————————————————————————-
CANCER
Beware of someone who uses power to manipulate and control. You're about to run head on into a struggle with someone unscrupulous, so have your wits about you. With Venus in your secrets zone, it pays to keep your communication private.
—————————————————————————————-
LEO
Explosive arguments in your love life may seem like a crisis, but these things will blow over – provided that's what you want. If you don't want to stay in this relationship, however, this is your get out clause. Now. This week.
—————————————————————————————-
VIRGO
If you don't act to get out of your rut, circumstances may throw you out of it – and into something worse. Take the initiative to improve your own life instead of just waiting around. You have all the tools and skills you need.
—————————————————————————————-
LIBRA
You want to live life on the edge, which is very unlike you! Taking risks is invigorating and will grow you as a person but do be careful. There's a fine line between impulsiveness and recklessness, and you're not always on the right side.
—————————————————————————————-
SCORPIO
Family upheaval of some kind looks inevitable given this week's Mars-Saturn meetup in your family zone. However, it doesn't have to resemble a war zone! Gather the relevant people together for a heart to heart chat. Simply and defuse.
—————————————————————————————-
SAGITTARIUS
Be careful with social media – writing or tweeting something you later regret could lead to all kinds of nightmares. On the plus side, Venus is moving into your love zone, so your sweetheart is sure to be an incredible support.
—————————————————————————————-
CAPRICORN
Unexpected bills, major expenses or a risky investment: these things look likely to play havoc with your bank balance, and you may feel paralyzed over how best to handle it. Seek expert advice. You can't be the master of everything.
—————————————————————————————-
AQUARIUS
This is a good week to dramatically change your personal appearance or your image, if you want to. Your whole outlook on life is changing, as volatile planetary energies play out, so you may as well get a new look to match!
—————————————————————————————-
PISCES
A crisis of faith makes you feel very awkward and uncomfortable – but you know this is normal for someone on a questioning path, right? It's normal and natural to feel this way. Keep exploring and keep asking for answers. Insight is on its way.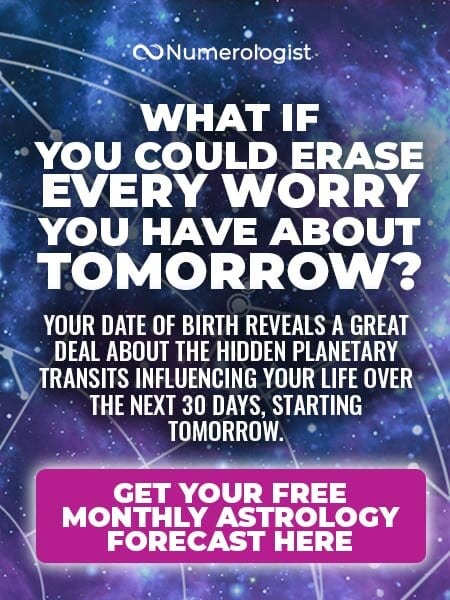 Pin