Happy Astrological New Year! This week marks the equinox and depending on where you are in the world the spring or autumn season. This coincides with the Sun moving to Aries which is a time for new beginnings and getting stuff done.
Also this week, Mercury moves into Pisces once again, slowing the mental pace slightly and adding a more spiritual dimension to the choices we make.
Mars conjuncts Jupiter in Capricorn this week, igniting that area of the cosmos with incredible energy and potential, but also the risk of inflated, excessive action. This coming weekend, we are getting ready for karmic Saturn to move into Aquarius where it will stay until March 2023…
Want to watch this week's AstroBites video? Check it out on IGTV now or Facebook now!
ARIES
Seize a career opportunity with both hands, no matter how nervous it makes you feel. This energy is about being bold and brave, and Aries is nothing if not that. Dare to say yes and see where your decision takes you.
—————————————————————————————-
TAURUS
You're being gifted an opportunity to expand your horizons, but that may feel scary. Do it. If you don't, you'll never know what you might have achieved. Have faith that the cosmos will support your bravery and see you through this choice.
—————————————————————————————-
GEMINI
Start a clean slate with someone who has hurt you. This week's energy is about the power of forgiveness, for your own benefit. Be the bigger person and move through conflict and resentment to offer a better mutual understanding.
—————————————————————————————-
CANCER
However long you've been together, this week offers the opportunity to deepen your relationship on a karmic level. To do this, you'll need to be completely honest with one another, and able to show your vulnerability. You won't look back.
—————————————————————————————-
LEO
Find a long-term health solution by combining something you love with something which is good for you. You're inspired to take better care of yourself now and this can be a fresh start in terms of kicking bad habits and taking up new, good ones.
—————————————————————————————-
VIRGO
Creatively, this is a magical week. Let loose your skills as an artist, writer, designer, crafter or dancer and explore where your creativity can take you. If you're hoping to start a creative business, you'll rarely find a better time than this.
—————————————————————————————-
LIBRA
If you're hoping to move home, this week's energies bring huge potential and optimism. Even if you can't find – or afford – your dream home, you can still pour love and individuality into a fresh look for your existing home.
—————————————————————————————-
SCORPIO
This is a fantastic week for networking, whether that's for your own personal pleasure or to help your career or business. Take up any invitations to meet new people and put your game face on when you get there. Your magnetism is certainly increasing.
—————————————————————————————-
SAGITTARIUS
Financially, it's everything to play for this week. Mars and Jupiter bring incredible business opportunities if you're brave enough to take them. Conversely, it's also a good week for recognizing that money isn't everything. Whichever floats your boat.
—————————————————————————————-
CAPRICORN
Your confidence should soar as Mars meets Jupiter in your own sign; essentially there's very little which is beyond you as you bask in this energy. It's a fantastic week for your career and your love life, so take those possibilities and run with them.
—————————————————————————————-
AQUARIUS
There's huge potential for spiritual growth this week, especially if you've recently become interested in a new spiritual practice or belief. Dig deeper, evolve your practice and seek wisdom from new sources. Spread your wings.
—————————————————————————————-
PISCES
This is a big-hearted week which is fantastic for doing good in the world. Take up a new charitable initiative, fundraise, raise awareness for a cause close to your heart. Pour your love and your soul into improving our beautiful planet.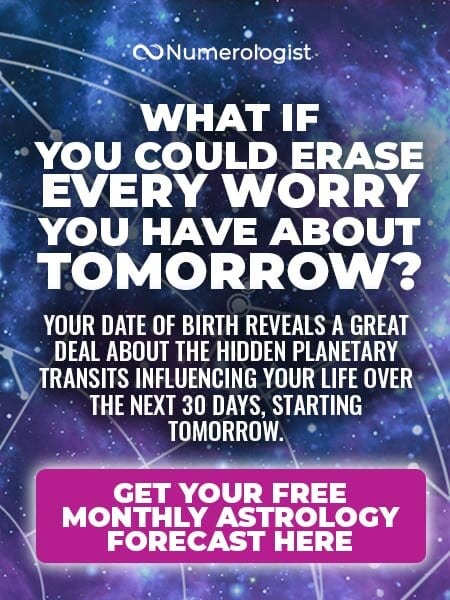 Pin