Mercury is still retrograde and moves backward into Aquarius.  The retrograde Mercury in Aquarius can confuse the issues more than you would probably like. Rational thinking is possible, though you will have to work a great deal more in order to draw an accurate and logical conclusion. You'll find that contradictions arise, which can challenge your perception of how things are. Some of your preconceived notions may not be easy to substantiate. As you present your ideas, other opinions may defy your assumptions. Very few people like to have their belief system questioned, but that is exactly what is happening at this time. The more you assert your views, the more you will butt heads with other cherished notions. Also this week, Venus moves into sensual, earthy Taurus, helping us to focus on the feel-good factor. This influence is about indulgence and physical contact.
You may love your creature comforts, and are willing to pay for those little luxuries that sweeten your everyday experience. Even if your budget is tight, you've got a knack for making a little go a long way, and can be quite resourceful. Quality is more important than quantity, and you approach possessions and people as long-term investments. Material security is a priority, and you can make solid progress in building up your savings account.
Want to watch this week's AstroBites video? Check it out on IGTV now or Facebook now!
ARIES
With luxury-loving Venus now in your money zone, the urge to spend is strong. Treat yourself but avoid being too impulsive with your cash. Trying to buy affection, especially from friends, simply won't work.
—————————————————————————————-
TAURUS
What a fabulous week for dating! With Venus now in Taurus, you're showcasing the very best of your sign as a sensual, kind, strategic thinker. If you're single, it could be an interesting week. If you're not, renew your bond with your sweetheart.
—————————————————————————————-
GEMINI
Venus brings you peace of mind and serenity this week, especially if you can carve time out of your schedule for meditation or to spend in nature. Leave the hurly-burly and daily bustle behind you and seek those precious quieter moments.
—————————————————————————————-
CANCER
This is a great week for socializing or for entertaining friends. Venus slinks into your friendship zone, so if you're single you may also find that a friend becomes something more than just a friend. Interesting times indeed.
—————————————————————————————-
LEO
Image matters to you more than ever this week, as Venus moves into your status zone, so you'll want to be seen with the right people in the right places doing the right thing. Check your motives, however. Are you using someone to advance your position?
—————————————————————————————-
VIRGO
Love could come through travel or international connections this week, especially if you're single. As Venus moves into your adventure zone, it's a great time to rekindle the magic in an existing relationship by trying something new and daring.
—————————————————————————————-
LIBRA
It's all sensuality and secrets this week, as Venus moves into one of the most passionate but potentially dark areas of your chart. Intoxicating love may seem almost addictive, but it may come at a cost. Are you willing to pay that price?Are you at all saying "no" enough, Libra? Are you taking time out for yourself? You could be feeling completely exhausted, probably because you're not saying this all-important word.
—————————————————————————————-
SCORPIO
This is set to be a lovely, romantic week, with Venus now arriving in your love zone. Mercury turns direct in your family zone too, so any recent discord at home should smooth itself over. A gorgeous week to be alive!
—————————————————————————————-
SAGITTARIUS
Don't over-indulge this week – Venus in your health zone does tend to lead to hangovers, upset stomachs and headaches! Too much of what you fancy is only going to land you in a doctor's office, so moderation in all things is key.
—————————————————————————————-
CAPRICORN
If you're single, you'll love this week's playful vibe, as Venus arrives in your dating zone. It's the ideal time to celebrate and have some fun, leaving seriousness behind for a while. Indulge your inner child and simply chill.
—————————————————————————————-
AQUARIUS
Not in love with where you live? How about making some efforts to clear it up? Venus in your neighborhood zone this week highlights community efforts, so reach out and get involved with others who also want to make a difference.
—————————————————————————————-
PISCES
Whatever direction your creativity takes, Pisces, let it be one that reflects your true self. You're shining for all the world to see, and there's never a better time to get noticed.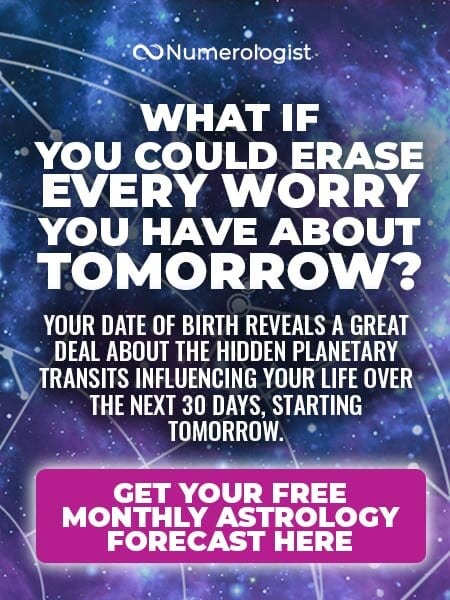 Pin