The dreaminess of last week's New Moon is slowly beginning to fade, and with a few grounding sextiles between planets in the water sign of Pisces and planets in earth signs – Mars in Capricorn and Uranus in Taurus specifically –, there's a sense of being able to dream your dreams into reality. Sextiles present opportunity; it's the like cosmos is offering you a helping hand, and it's up to you to take that hand. Or not. You just have to make just a teensy effort, and all you want might be right there, just waiting for you to make the first move.
When the Sun and Mercury join together early in the week, there's a real door opening into our imagination. Whatever we think, we can breathe into life. We are the creators of our own destiny, after all. The conversations we have around this time, whether with our bosses, our sweethearts, or our friends and family, are bound to have a taste of the extraordinary, a sense of depth, sensitivity, intuition and compassion. Perhaps there may not be much logic going on, but astrology says this is an ideal time to tune into the feels beneath the words and to connect, heart to heart. We have to tread carefully and not be afraid of the shadows as the week ends with a shaky, dramatic square between Venus and Pluto, and be ever so careful to be a team rather than try and be the winner, especially when it comes to love and money.
Want to watch this week's AstroBites video? Check it out on IGTV now or Facebook now!
ARIES
Your inner dialogue is asking you to do that thing that is hard for you, Aries – love yourself. This means giving yourself some tender lovin' care, and release any old, psychic baggage.
—————————————————————————————-
TAURUS
This week, your security could feel a lil' threatened, Taurus. If you're partnered, it's possible that either you or your honey are being downright selfish. The truth is you gotta learn to share.
—————————————————————————————-
GEMINI
There's an opportunity to talk with the people you want to take with you on your climb up the career ladder. The trick Gemini, is to listen to what they're saying underneath the words.
—————————————————————————————-
CANCER
Pluto in your relationship zone is reflecting a power dynamic that needs balance, Cancer. Take a moment to step back, use compassion, and make a decision based on your heart.
—————————————————————————————-
LEO
Let this be your week of gentle change, Leo. Allow yourself to flow instead of resisting with all of your strength. Sometimes, letting go can get things moving forward.
—————————————————————————————-
VIRGO
As the planets line up in your committed relationship zone, Virgo, there's opportunity for huge personal growth and better communication. But be careful to maintain your own identity and create healthy boundaries.
—————————————————————————————-
LIBRA
Are you at all saying "no" enough, Libra? Are you taking time out for yourself? You could be feeling completely exhausted, probably because you're not saying this all-important word.
—————————————————————————————-
SCORPIO
You might feel tempted to tell some little white lies, Scorpio, and it destroys trust. Get directly to the truth and follow it up.  As they say – love is an action word.
—————————————————————————————-
SAGITTARIUS
This is the perfect time to reconnect with family, Sagittarius, to spend some quality time together doing things you love – especially if they're on the creative side. Stay open to messages.
—————————————————————————————-
CAPRICORN
There are opportunities available to you right now, Capricorn, that you can use to your advantage if you know where to look. These cosmic kisses come in the form of cold, hard cash.
—————————————————————————————-
AQUARIUS
Maintain strong boundaries when it comes to your hard-won independence, Aquarius. Whether it's your honey, your bank or your boss trying to get a piece of your pie, make sure you're watertight.
—————————————————————————————-
PISCES
Whatever direction your creativity takes, Pisces, let it be one that reflects your true self. You're shining for all the world to see, and there's never a better time to get noticed.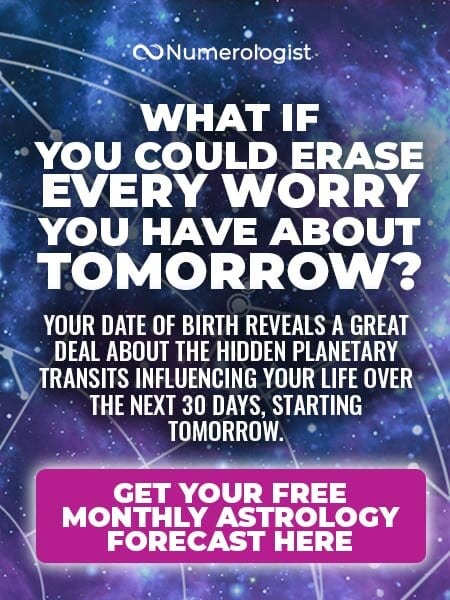 Pin