A major trine between bountiful Jupiter and rebellious Uranus encourages us to try something new, radical and different for the best chance of success. During the course of this rare and special transit, we are exceptionally future-oriented and visionary. We experience incredible flashes of insight that increase our picture of what the future can and should look like, and it's a fairly Utopian vision. Our minds absorb knowledge at an unprecedented rate and all types of technological innovations make their appearance, many of which have the distinct purpose of improving life for the masses. On an individual level, a sense of discovery and breaking through barriers opens up whole new fields of knowledge for us. We act with freedom and independence at this time. We are not afraid to say what we see and this vision can literally shake people awake. Our perceptions are keen and we see things in ways we haven't before. We're open, tolerant, fair and funny. A refreshing sense of humor and a radical way of seeing things lightens us up. In fact, this week is probably the most promising time for innovation until this aspect next occurs years from now – and with Venus moving into inventive Aquarius, there's even more reason to experiment! Meanwhile, the northern hemisphere's winter solstice reminds us that darkness is just as essential as light in the natural cycle. The solstice coincides with the Sun moving into Capricorn which is a grounding a future forward-looking influence. 2020 here we come!
ARIES
A major breakthrough at work heralds an increase in your income, whether that's through a promotion, a brand-new job or simply an upturn in business. It's hugely exciting, especially at this time of the year – congratulations!
—————————————————————————————-
TAURUS
Pushing beyond your comfort zone will bring you new insights this week and there's a sense of anticipation around you – you sense that something big is coming your way and you're preparing yourself. Well done for breaking free of your chains.
—————————————————————————————-
GEMINI
Karmic links are hugely important this week and you'll grow spiritually by discovering more about the soul group you belong to. Those who are in your life are there for a reason – you're spiritually linked. Find out how.
—————————————————————————————-
CANCER
There's a sense of joy around your closest relationship this week and it's a very sociable time too. By working together with friends and social contacts, you and your sweetheart could make an important breakthrough on a joint project.
—————————————————————————————-
LEO
It's very important that you feel emotionally connected to your day to day work and this week's energies will help you find that sense of purpose and pride. What you do matters, even if you haven't yet realized that. You will.
—————————————————————————————-
VIRGO
You're learning to take some risks this week – not everything has to be pre-planned and risk assessed to within an inch of its life. Being spontaneous puts you in some exciting places and you can see a great deal of potential down this route.
—————————————————————————————-
LIBRA
Family relationships can improve this week, even if there have been serious problems in the past. It's about recognizing what makes your relatives or in-laws tick, and then acting accordingly. Don't hesitate to make the first move. Be the bigger person.
—————————————————————————————-
SCORPIO
You and your lover find a new shared sense of purpose this week and there are some exciting plans to make. Keep talking and keep working together towards your goals. You're bouncing incredible ideas off one another – you're an inspirational team.
—————————————————————————————-
SAGITTARIUS
A radical shift in your thinking helps to boost your confidence. Suddenly, you realize that you are worth far more than you thought. Look at the skills and talents you've been under-using; some of these could prove very lucrative to you now.
—————————————————————————————-
CAPRICORN
You no longer have to conform – this week's energies offer freedom. Express your individuality, no matter who disapproves. Even in the staidest of jobs, there is room for manoeuvre. Don't allow anyone to confine you to a box.
—————————————————————————————-
AQUARIUS
Look into your family history – something is waiting to be discovered which will have a hugely positive impact on your life. Someone from the distant past inspires you and reignites a passion which may stay with you for years.
—————————————————————————————-
PISCES
It's time to stop being one of the crowd and instead to take the lead. You find your voice this week, so use it communicate loudly and proudly. Stand up for what you believe and help others to do the same. It matters.
—————————————————————————————-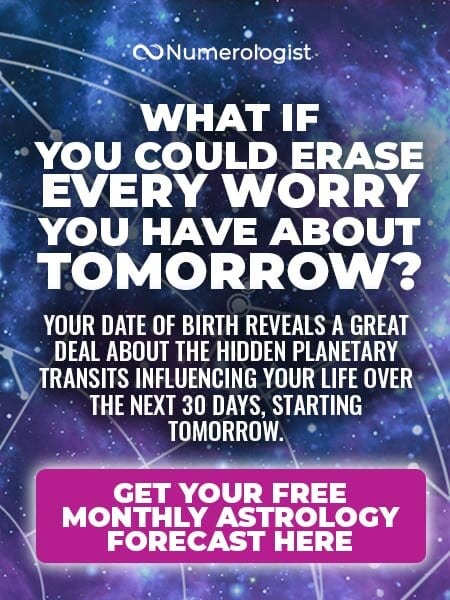 Pin