We have a treat in store if you're born under the Leo astrology sign. These are the celebrities who share your sign and the reasons being a Leo helped them.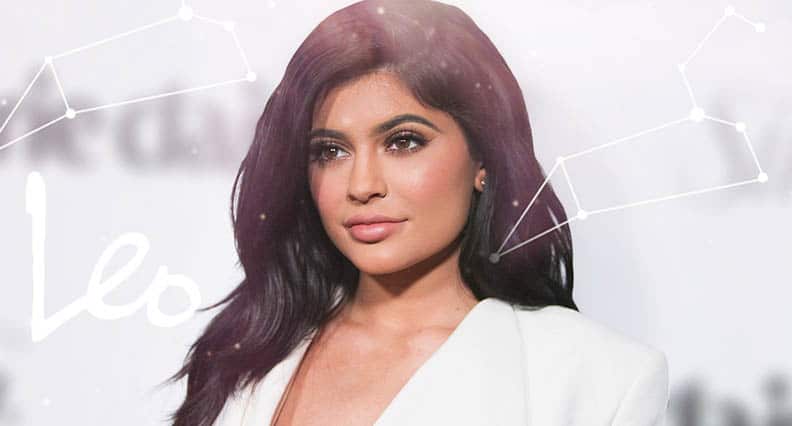 Pin
What does being a Leo say about you?
According to astrology, Leo is a fire sign. That's reflected in the personalities of all who are born under it.
Leos tend to have an innate charisma that draws people towards them. They're almost magnetic in their personalities and have extreme confidence in themselves. This makes them amazing leaders, though it can also lead to them being a little controlling.
But that isn't to say those born under the Leo astrology sign don't care about others.
Quite the opposite, in fact. As a Leo, you're honest to a fault and extremely generous with your time and energy.
Perhaps this is also why you're always so busy. You have so much to do and to give that you never seem to have a moment's rest.
And of course, you have a flair for the dramatic. You're the life of the party and a born entertainer.
It is this trait, above all others, that makes those born under the Leo astrology sign more likely to become celebrities.
That's what we're looking at today. Here are seven celebrities born under the sign and how it's influenced their careers.
Celebrity #1
Kylie Jenner
She may have cut her teeth on a reality TV show that focused more on her older sisters. But Kylie Jenner has the true fire that only comes to those born under the Leo astrology sign.
Do you want to know why?
In 2019, Forbes named her as the youngest self-made billionaire of all time.
Kylie is a revolution in the cosmetics industry. And it's the work ethic that comes with being a Leo that helped her to get there.
She simply doesn't stop. And when you combine that talent for business with her innate charisma, you have a potent combination.
Kylie's Leo traits of caring and generosity also shine through in her business ventures. She creates vegan and cruelty-free products that ensure the desire to look good doesn't come at the cost of other beings' suffering.
She may just be the truest representation of someone born under the Leo astrology sign reaching their full potential.
And she's only just getting started.
Celebrity #2
Meghan Markle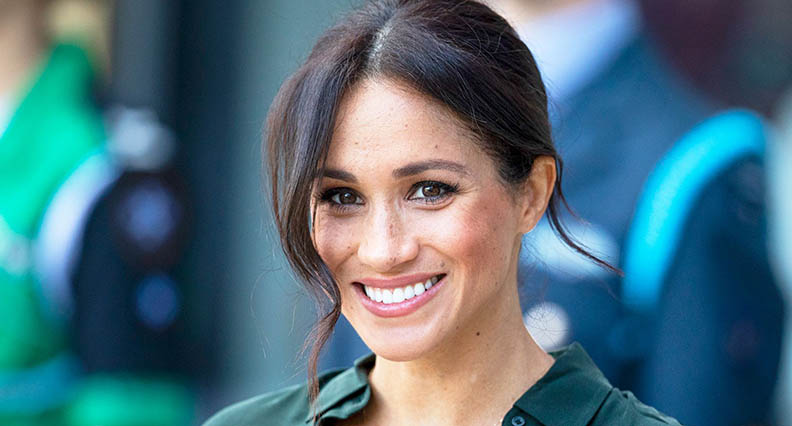 Pin
Those who love the British Royal Family will know exactly who Meghan Markle is.
She is the wife of Prince Harry, who is sixth in line for the British throne. But she's also a Leo and that shines through in every aspect of her personality.
An actress before meeting Prince Harry, you may know Meghan from her role in Suits. Of course, this work also shows that she has the flair for the dramatic as described earlier.
She's also a former blogger whose style and talent lead to thousands of people following her word on the latest trends in fashion.
But perhaps the most interesting thing about Meghan isn't the fact that she's a Leo appears to have predicted her place in the Royal Family long before anyone knew who she was.
That's according to Debbie Frank, who was Princess Diana's astrologer. Way back when, she carried out an astrology forecast on the young Prince Harry at Diana's request.
The signs all pointed to his having a heavy connection with the United States.
That connection revealed itself when Harry and Meghan started dating. It's no surprise that they married soon after.
After all, their rising signs of Cancer and Capricorn suggested a good match from the very beginning.
Celebrity #3
Chris Hemsworth
Pin
Yes, the mighty Thor was born under the Leo astrology sign.
You only need to watch Chris Hemsworth for a couple of minutes to see the magnetism that all Leos possess. He's so charismatic that it's almost impossible to take your eyes off him when he graces your screen.
And there's an easy confidence in his demeanor that also shows us that he's a Leo. Just watch him in almost any interview. He's completely at ease around others and seems like a true delight to spend time with.
He's also not afraid to flex his dramatic muscles as well as his physical ones. If you haven't seen him in the Marvel movies, you've probably seen him in Ghostbusters or MIB.
Perhaps you're even an old-school Hemsworth fan who's followed him since his days on Home and Away.
It's the Leo astrology sign that grants him the confidence to try so many new things.
His quick marriage to Elsa Pataky showcases another Leo trait – impatience.
But that was definitely a good thing in Hemsworth's case. The couple has gone strong since 2010 and has three children together.
Celebrity #4
Daniel Radcliffe
Who better to inject a little magic into the Leo sign than Harry Potter himself?
That's right, Daniel Radcliffe is a Leo too and he's a born showman. We've had the chance to see him grow into the dramatic powerhouse that he is today thanks to the Harry Potter series.
But like a true Leo, he hasn't rested on his laurels. Radcliffe keeps himself busy with movie and theater projects after Harry Potter.
And he has the innate charisma that so many Leos possess too. His honesty in terms of how he carries himself and how he isn't afraid to play the fool is also a key Leo trait. Radcliffe has the confidence to be exactly who he is, no matter what anybody might say.
He also has the caring nature of one born under the Leo astrology sign. We can see that from his work with the Trevor Project. Radcliffe is a vocal opponent of homophobia and his efforts with the group saw him receive their Hero award in 2011.
Interestingly, Radcliffe is also a very private person when he's away from the spotlight. That may be because he was born on July 23rd, which means he's only just a Leo. Perhaps he has a few Cancer traits crossing over into his personality that explain his love of privacy.
Celebrity #5
Jennifer Lopez
Pin
Whether she's singing to thousands of people or lighting up the screen in a movie role, there's no way you can ignore Jennifer Lopez.
She is charisma personified and she has the talent to back up her magnetism. One of the busiest women in Hollywood, Lopez is still going strong despite approaching her 50s.
Much like Kylie Jenner, she also has the strong leadership skills of a classic Leo. Astrology tells us that a woman like Lopez could run a successful business. And the hundreds of millions of dollars that her clothing brand generates shows us just how true that it.
We also can't ignore the fact that J-Lo seems to like to go for younger men.
Perhaps that's a manifestation of her desire for control in her relationships. As the more experienced partner, she's certainly able to take the reins.
Then again, her most recent relationship with Alex Rodriguez may show that she always wanted someone with a similar drive to her own.
Celebrity #6
Jennifer Lawrence
From J-Lo to J-Law, we have another amazing woman whose success we can predict through astrology. Leos can instantly identify with Jennifer Lawrence's quirkiness. She's so much fun to watch, whether she's acting or in an interview.
Lawrence has the confidence to be exactly who she is in front of the camera. In her case, that means being a slightly awkward and relentlessly funny woman whom people connect with instantly.
She's honest in who she is and doesn't shy away from the less glamorous aspects of the celebrity lifestyle. In fact, it's her ability to stay grounded while entertaining millions that make so many fall in love with her.
As for the born entertainer aspect of the Leo personality…
We'll let J-Law's Oscar do the talking there.
Celebrity #7
Barack Obama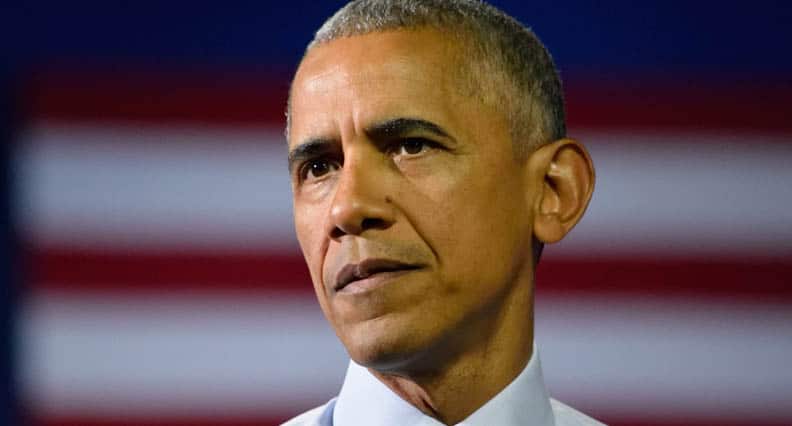 Pin
The former president of the United States was also born under the Leo astrology sign. Now, you may think that this would mean that he's a counterpoint to the entertainer aspect of the sign.
But you've only got to watch Obama when he's feeling loose to see that isn't the case. Many of his speeches feature clever little quips that he delivers with impeccable timing. Obama may not be an actor or a singer. But he's certainly got a little bit of the entertainer in him.
However, it's in his leadership that his Leo astrology sign shines through.
Obama led the most powerful nation on the planet for eight years. He had to make tough decisions every single day. Plus, he needed to have confidence in himself and his advisers to make those decisions.
Of course, he also had the charisma that's so typical of a Leo. It's that magnetism that helped him to enjoy such a rapid rise through American politics.
People like Barack Obama, even if they don't always agree with his views. That magnetism has been a key part of his success.
Light Your Leo Fire
Leo is one of the first signs in astrology. Leos have an innate spark to drive them to do amazing things.
It's why they're always so busy. You'll rarely catch a Leo resting because they're always looking to do something new.
Perhaps it's that drive that has led all of these Leo celebrities to achieve so much.
Couple that with charisma, confidence, and leadership ability and you have a superstar in the making.
Are you a Leo?
Let these celebrities be the inspiration that lights the spark under your fire sign.
Do you think being born under the Leo astrology sign helped these celebs? What other Leo aspects do you recognize in you or other people? Tell us in the comments section.